Designed by pastors, trusted by churches, loved by listeners. And it's free. No ads. No fees. Ever.
You're 3 steps away from launching a tool that helps your people understand the Bible with 10-minute audio guides for every Bible chapter!
1. Select a Plan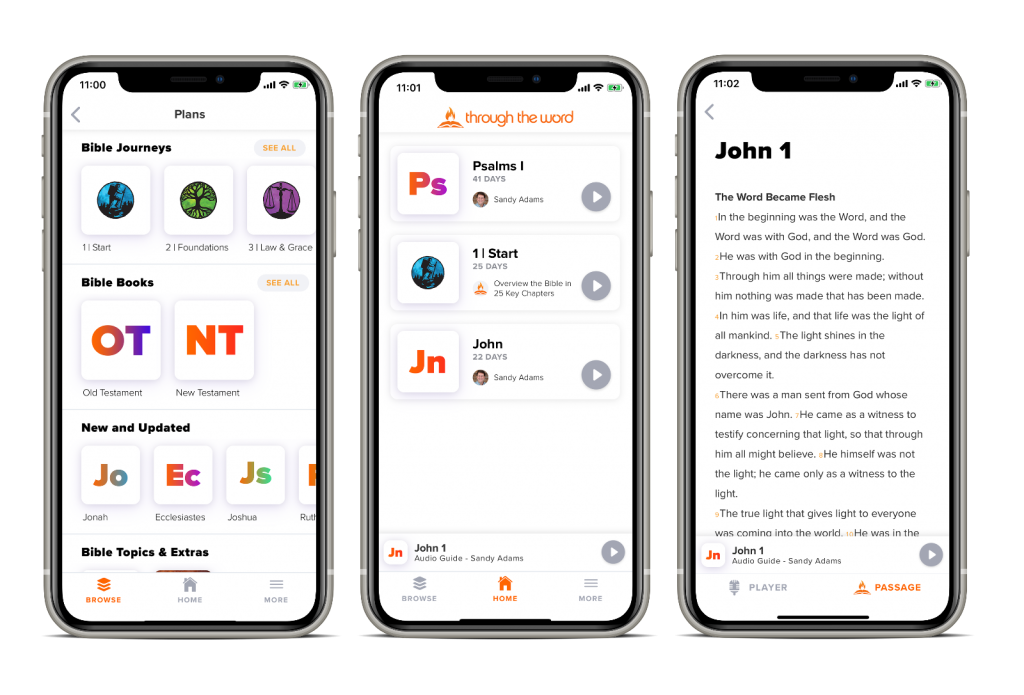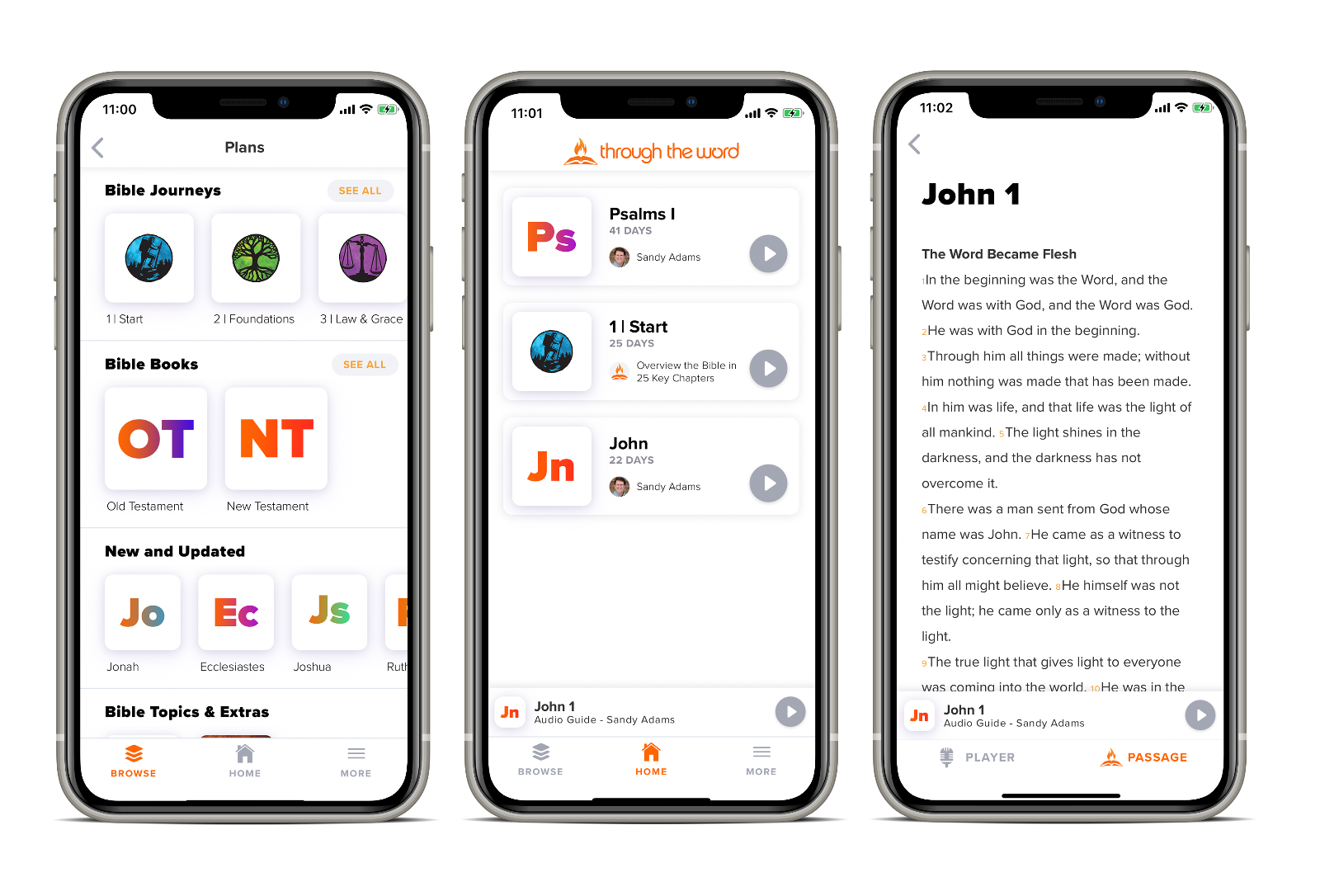 Through the Word Plans offer clear and concise audio guides that walk you through every chapter of the Bible in just 10 minutes a day.
Select from one of the quarterly thematic Bible journeys, stand-alone Bible books, or topical plans on faith, anxiety, marriage, and more.
---
Listen to a sample Bible guide: Colossians 1
---
2. Select a Platform
Through the Word App
Over 130,000 people open the Through the Word app every day — finding an easy-to-use interface that tracks progress on all the Through the Word plans and offers six Bible translations in text and audio formats. Over 500,000 downloads and 4,000 five-star reviews in the app stores! Available for both Apple and Android devices:
---
---
3. See the Growth
Connection
Two years ago, I gathered twenty men to join me for daily devotionals using Through the Word. We've been going for almost 900 straight days. One member recently said, "I've never been so committed to reading the Bible until you started this group." Through the Word's commentaries have led to powerful discussions, prayer, and personal growth. God's Word has helped us walk through loss of jobs, marriages, and even a child … and celebrate new careers, miracle babies, and physical healings. Through the Word is a great resource to rally people around God's Word and grow deeper together. I encourage you to do the same.
JD Hornbacher
Family Pastor, City Life Church
Crossing Generations
We have thoroughly enjoyed using Through The Word to help train our people. We've seen the positive impact of this tool both with our youth and adults. What we all love is the practical teaching it delivers along with the ease of use of the mobile app. The TTW app has served as an encouraging starting point for new believers and a fresh approach to seasoned believers in our ministry. We have promoted the TTW app to multiple churches around the globe.
Marcel Sanchez
Executive Pastor, Global Church
---
Get Started
Give your church a Bible habit with Through the Word and have confidence knowing people are engaging with a daily devotional time they love.
---
More for Churches
The art and craft of teaching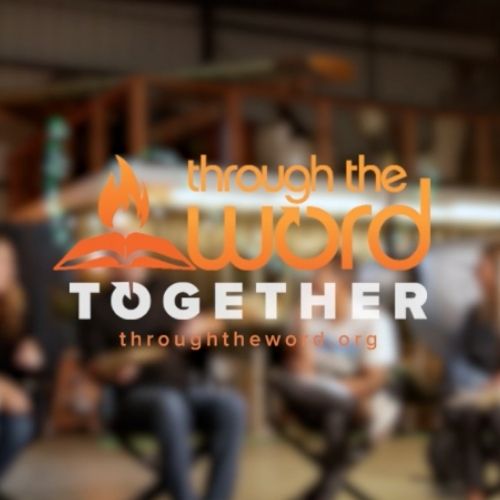 Simple solutions for small groups
Through the Word is free. No ads. No fees. Ever. We are 100% listener supported!