120,000
Message Listens per day
1,750
New Bible habits
every month
650,000,000
Minutes / Year Bible Engagement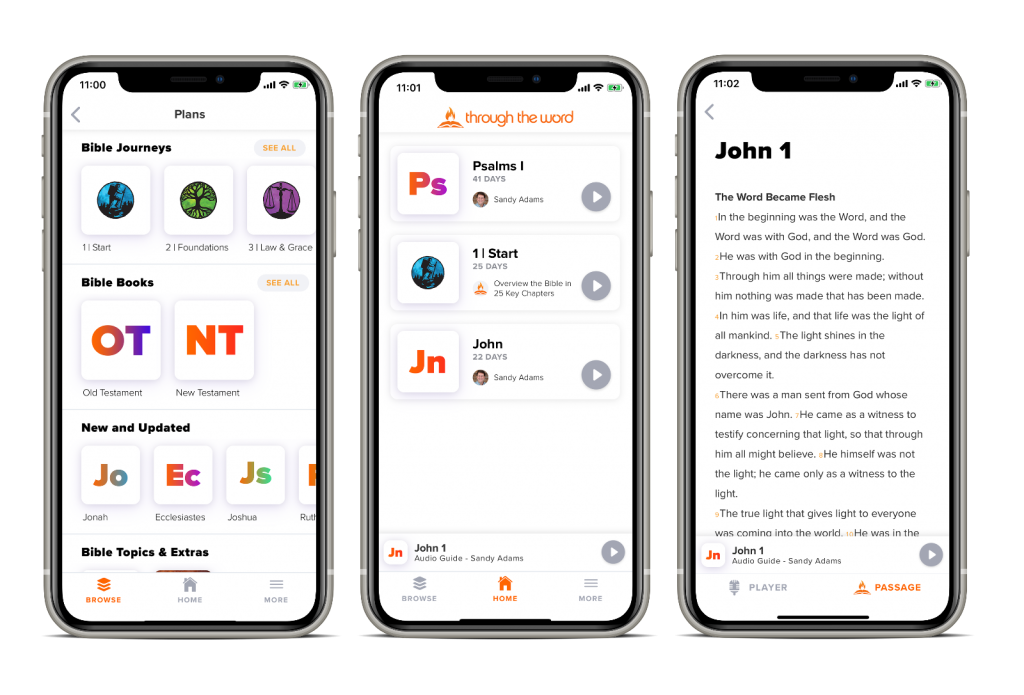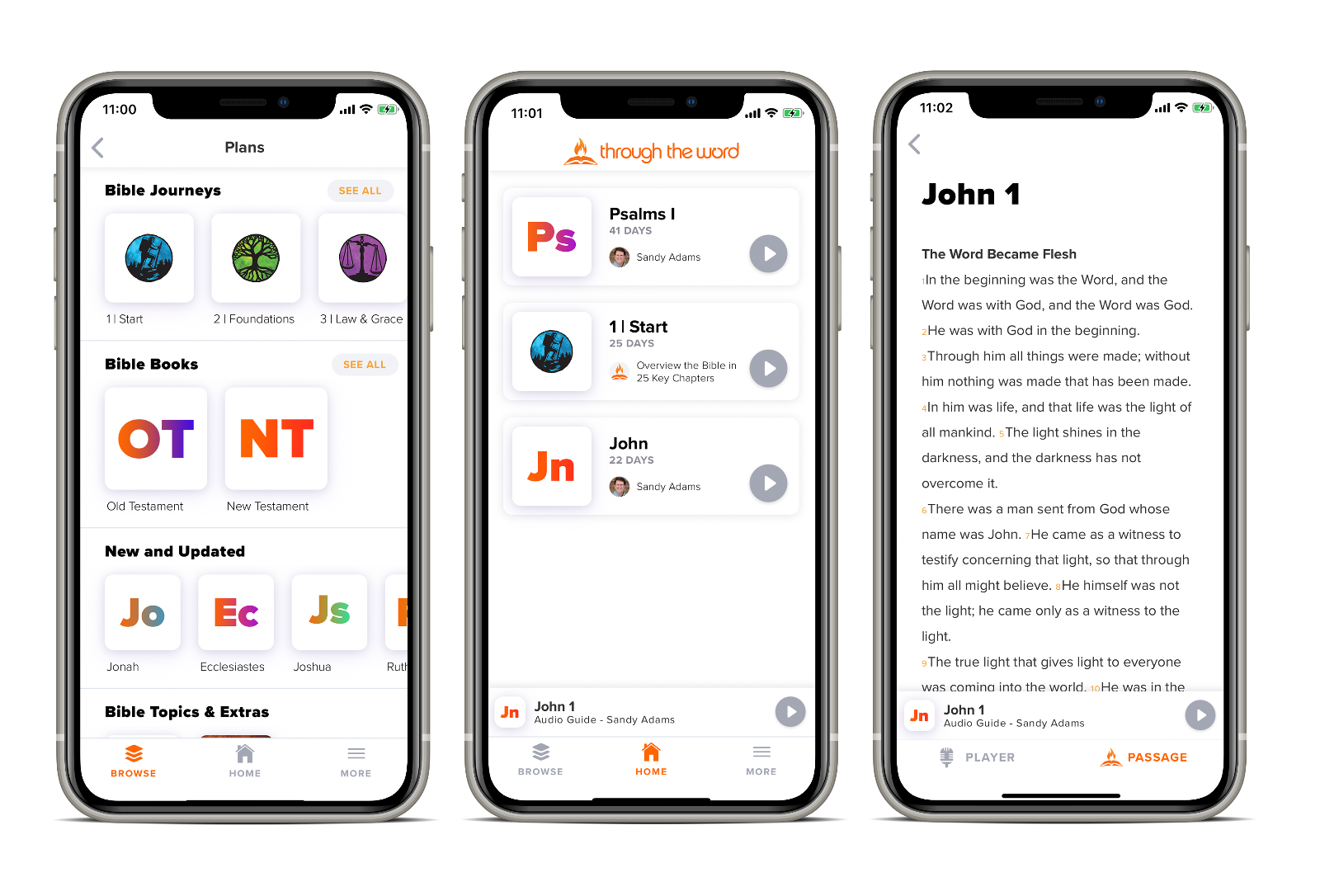 ---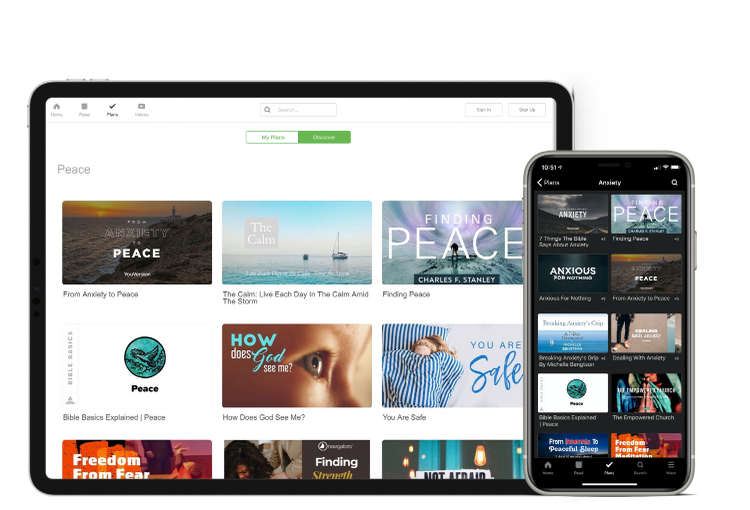 YouVersion plans
Through the Word has sixty plans and more than three million plan subscriptions on the world's largest Bible app.
---
Through the Word Podcast
Understand the Bible in just ten minutes a day as your favorite pastors walk you through each chapter with clear explanation and compelling application. Through the Word guides you on 19 epic journeys covering every Bible book, one chapter at a time.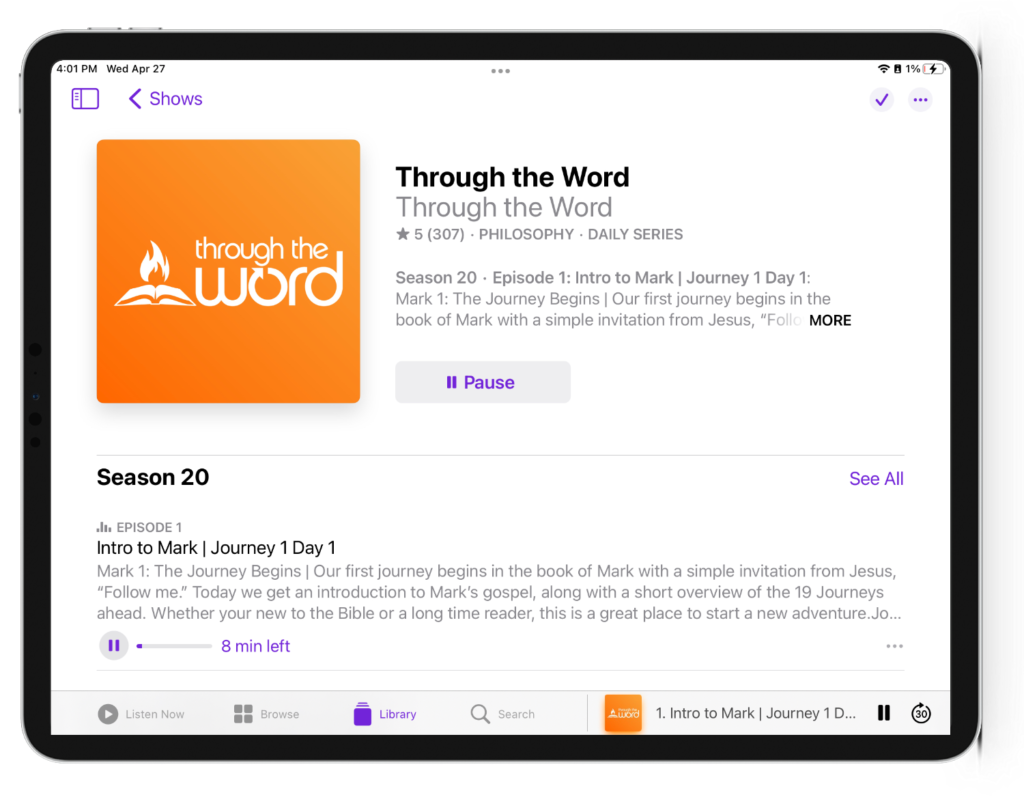 The Bible Teacher's Podcast
Regardless of where you are on your journey of teaching the Bible, The Bible Teacher's Podcast is for you! We are here to equip you, Bible teachers, to do what you do better and together with you to elevate the craft of Bible teaching. This is your place to get equipped, get trained, and while you're at it, get a behind-the-scenes look here at TTW. Join Kris Langham and Peyton Jones as they dive into the art and craft of teaching and preaching. Available on podcast and to watch on video.
---
Sole Podcast
Great Stories. Tough Issues. Grace in the Real World. Sole invites ordinary people with extraordinary stories to talk through the complex issues of modern life and find the place where grace meets truth in every matter. Kris Langham and Brad Hornback host this special two-season podcast by Through the Word. You gotta hear these stories!