TTW is run by a faithful team of missionaries and Bible teachers with a passion to reach the world through the Word. Kris Langham is TTW's founder and lead teacher. Our board of directors includes pastors, missionaries, and businessmen. But really, God is behind this, and He wants you to grow closer to Him through his Word. We are just here to provide a simple system where you can have a powerful daily walk with the Lord.
Kris Langham
Kris Langham is Cofounder and Lead Teacher at TTW, as well as husband, dad, grandpa, and at various times pastor, aerospace engineer, and math teacher. Kris has been teaching through books of the Bible since 1999.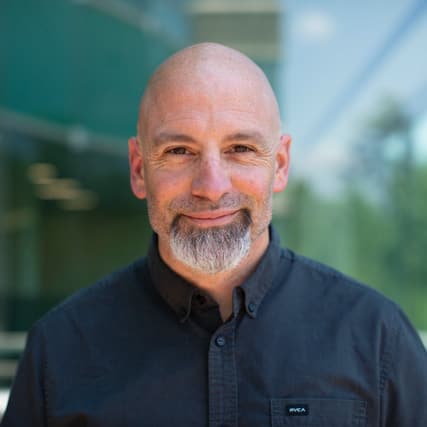 Peyton Jones
Peyton Jones is a serial church planter, speaker, and outreach consultant. He is the founder of NewBreed Training, a training collective that specializes in church planting in hard places utilizing 1st century principles. Peyton is the author of books on this topic including Church Zero and Church Plantology.
Jonathan Ferguson
Jonathan Ferguson, former youth pastor, missionary, and Kenya church planter. Now a Through the Word teacher, sharing insights and fostering spiritual growth through scripture.
TeDese Ross
In 2020, TeDese Ross earned Educator of the Year from the California League of High Schools. His personal challenges fortified his commitment to education. A father, educator, basketball coach, and mentor, he lives in Southern California. TeDese, a specialist in special education, sees his mission as guiding others, as a "broken vessel," towards God.
Chase Acuña
With nearly 2 decades serving in various pastoral roles, Chase Acuña transitioned from serving young adults in SoCal to shepherding with Standing Stone ministry in Chattanooga, TN, alongside his bride Jess and their two boys. Committed to supporting pastors, missionaries, and leaders, they aim to foster healthier ministers and ministries through trusted ongoing relationships.
Melanie Hurlbut
With an illustrious 25-year tenure at Youth With a Mission (YWAM), Melanie Hurlbut served two decades in Penang, Malaysia while engaged in migrant ministries. Currently, she chairs the Intercultural Ministry Studies and Bible & Theology Program at Bethany Global University, bringing her extensive field experience to mentor the next generation of leaders. Melanie and her husband, Rick, are parents to four adult children. 
Skip Heitzig
Senior Pastor at Calvary Albuquerque in Abq, NM, and teacher of the Connection radio and TV programs. skipheitzig.org